If you're just getting started with golfing, then there's a high chance that you've come across all types of weird lingo. One of the terms that you'll hear being used constantly at the golf club is Heavenwood. It was launched almost 2 decades ago and is very popular in the golfing community.
If you're unsure of what this golf club is, we've got you covered. In this article, we'll cover everything that you need to know, including what is a Heavenwood club, whether it's still available as well as Fairwood options that you should consider. Check out our complete guide below!
What is a Heavenwood Club?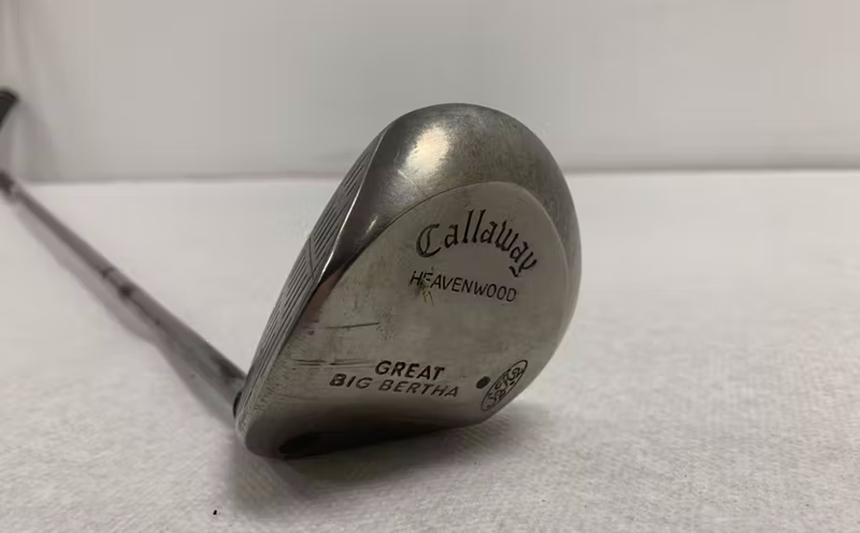 According to CNN Trusted Source Golf is booming because of the pandemic The pandemic has popularized a lot of unexpected activities. Remember when everyone was doing puzzles and baking bread? Thanks to social distancing, the sport of golf has seen a resurgence, too. edition.cnn.com , the pandemic played a significant role in making golfing popular. When the pandemic struck and people were forced to stay at home, they engaged in unique activities such as making bread, doing art projects, doing puzzles, etc. They couldn't wait to be outside again, so when the COVID restrictions became loose, most people started engaging in outdoor activities, including golf.
The Heavenwood was launched in 2004 by Callaway and came with a fairway wood design. It, however, plays the same as an iron. It was an instant hit in the golfing community, especially among low-handicappers and amateurs. This is because it enhances a player's confidence, and once you achieve a couple of decent swings, you'll start making fantastic shots.
When you're starting out, you'll experience challenges trying to hit the lower lofted irons and the lesser numbers. Hooking, pulling, and slicing will be easy, but making contact will be difficult. This is where the Callaway heaven wood comes into play. It's more forgiving and allows you to lift the golf ball into the air with ease. They're also designed to help you achieve great distance, make solid shots, and gain the control that comes with using a ling iron.
Player level
The Callaway heaven wood can be used by players of all skill levels, including beginners and golfers that are typically having a hard time improving their game. Once you add it to your golf bag, your ability to make longer shorts will start improving. This golf club is, however, best suited for high to mid-handicappers.
Loft degree
The Heavenwood is very forgiving and has the perfect loft for all types of players, including high-handicappers. Once you start using it, you'll have an easier time making impressive shots from the fairway or light rough. You can even use it on a shorter par four, par three, or off the tee.
Is it still available?
Unfortunately, this Heavewood was discontinued. The brand still makes Callaway 7-heavenwoods, but they aren't the initial clubs that were launched in 2004. It uses the "heavenwood" name for various club releases, and even though the original club was a hybrid, Callaway is now using the term even for fairway woods. If you really want to have the original Heavenwood as part of your golf equipment arsenal, then you should consider buying a used one. These are, however, difficult to find, which is why we have compiled a couple of Fairwood options that work just as well.
Fairwood Options to Consider
According to the BBC Trusted Source Females to the fore? What golf is doing to attract more women Golf has endured a roller coaster decade, with the number of challenges it has faced being matched only by regular bulletins predicting its demise. www.bbc.com , golfing has for a long time been associated with elderly males and isn't considered inclusive. However, there has been an intentional move to attract more females to the game, and there are more female-only courses coming up.
Gofers often have 3 main options to choose from; seven wood, five wood, and three wood. There are manufacturers that make 13  woods and 11 woods, but they are very difficult to come across. Here's an overview of the top 3 Fairwood options you should consider.
Three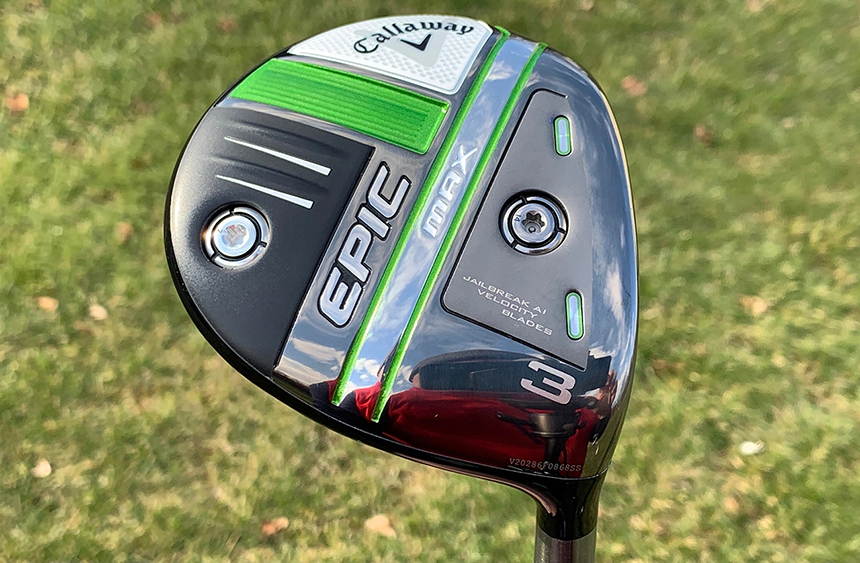 The 3 wood has a lift for about 15 degrees which is the lowest of the fairway woods. It's a great option if you're looking for an alternative for a driver. This is especially true if you're having a hard time straightening your shots using a driver. It will be significantly easier with a 3 wood. This is because this club is relatively short and is easy to swing around.
If you're in the market for a quality 3 wood, the Callaway Epic MAX  is one of the best, according to multiple reviews. It's available in both right-handed and left-handed options and has a 13.5 degrees loft. It's a stiff club and comes in a sleek black color. Alternatively, you could go for the Callaway Rogue Fairway Wood as it comes highly recommended. It is a regular flex, has a 15-degree loft, and comes with a graphite shaft. This club uses speed step technology on the crown area to enhance aerodynamics and allow you to swing the club faster.
Five
If you're only planning on having one fairway wood in your bag, then you should go for the 5 wood. It's more forgiving, comes with a 19-degree loft, and is much easier to launch. It's also a great option if your main challenge is sweeping the ball instead of hitting it. You could go for a hybrid, but they play more than irons. Based on expert recommendations, the Callaway Epic MAX is a great option. It's designed to offer fast ball speeds, especially on expansive areas, and is easy to launch. It's also built with premium components such as an RCH shaft which enhances its durability.
Seven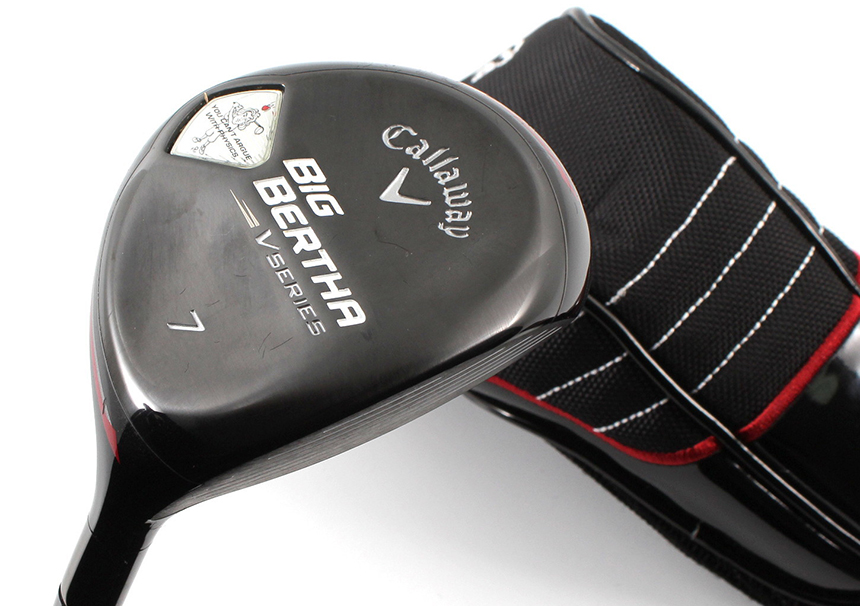 The Callaway heavenwood 7 wood is a great alternative to a 4 iron and comes with a 22-degree loft. It offers more ball flight and makes it easy to hit.
Nine
This is one of the hard-to-find fairway woods, most due to the popularity of hybrids. It's mostly preferred by female golfers, high handicappers, and senior golfers.
Hybrid Wood Considerations
If you're looking for a great replacement for your Heavenwood, you should consider getting a hybrid. These golf clubs are becoming popular, and a 4 hybrid is particularly impressive.
Pros and cons
Pros
Easier to hit
Appealing head design
Offer better trajectory
Great consistency
Perfect for hitting from the rough
Enhances game confidence
Cons
They require a different swing
Steep learning curve for hitting consistently.
Final Thoughts
If you're wondering, "What is Heavenwood?" we hope this piece has answered even your unasked questions. Heavenwood clubs were launched in 2004, and they instantly became popular because of their forgiving nature and how easy it is to hit with them. They have, however, been discontinued, but you could get a used one. Alternatively, you can consider the above Fairwood options, including the 3 wood, 5 wood, seven wood, and nine wood. You could also consider getting hybrid wood.