The Callaway Epic line definitely impressed golfers with its high-quality drivers, as there's always something for every golfer. One of the drivers in this series is the Max LS, which is their sub-zero driver for mid to low handicappers. The LS means low spin, giving you less spin rates than the other drivers in the series, Max and Speed.
The Epic Max LS Driver provides a complete golfing package for handicappers looking for a high MOI, more forgiveness, and decent ball flight. It features an integrated fade bias potential and a shifting perimeter weight that helps you set the flight path you want.
Our Epic Max LS Driver review will cover all you need to know before purchasing this impressive driver.
Specifications
Overall Material
Titanium
Epic Max LS Driver Review
Callaway made an improvement to their drivers in 2021 with the release of Epic Max LS Driver, which has a brilliant balance of maximum forgiveness and lower spinning. Golfers can easily benefit from the low spin launch that matches their swing while benefiting from the forgiving design.
Unlike most sub-zero drivers that you might be used to, the Max LS driver features a larger footprint. Golfers get more forgiveness because of the wider face, making it ideal for beginners. In terms of appearance, this driver has a black and sleek design that makes you look good on the course.
Let's take a closer look at the specific features.
Overall Performance and Function
The Epic Max LS Driver provides all-round performance for mid to low handicappers and beginners. When you look at this driver, you will notice its elongated body as the toe is higher than usual. The shape is best described as a stretched-out letter 'D' with a straight topline, placing the center of gravity deep into the head. This will raise the overall MOI of the driver.
The driver would twist at impact with a high MOI, giving you more forgiveness and accuracy. On the Epic Max LS is a weight-saving black Triaxial carbon crown and looks fantastic on the club. Since it saves weight, the weight is evenly distributed throughout the driver for ease and even more forgiveness.
Hand Orientation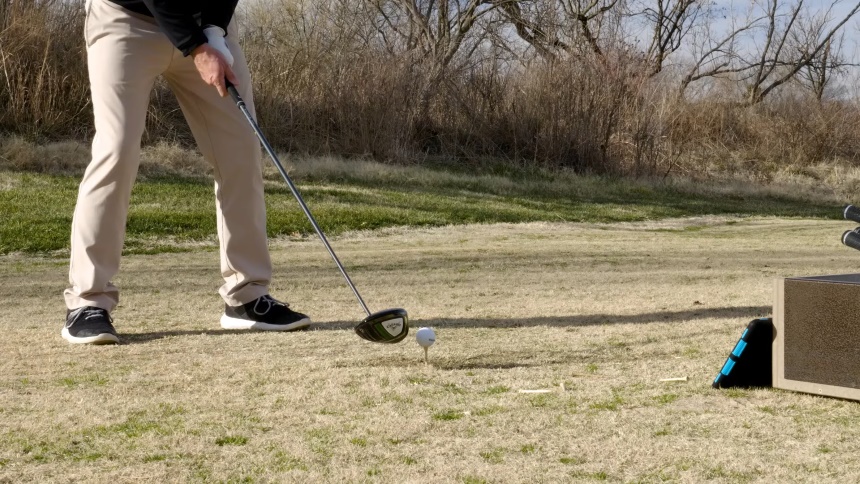 The Callaway Epic Max LS Driver features a right-hand orientation, ideal for those who always play with their right hand. If you play with your left hand instead, it might be challenging to get a version of this model that meets your needs. But, we have compiled the top drivers for left-hand golfers in this article, so you can check that out instead.
Flex
The Epic Max LS Driver features a stiff flex, which many golfers would prefer because they flex less than other types. A stiff flex gives you more control, especially when you swing harder. You can also hit better shots with the Max LS, which adds some force to your swing.
Most drivers like to choose their flex based on their playing pattern, and flex is also an essential factor when selecting the right shaft that matches your swing Trusted Source 5 factors to help you find the perfect driver shaft for your swing Struggling to find the right driver shaft for your swing? Here are 5 important things to consider during your exploration process. golf.com . But, the stiff flex on Max LS is ideal for many and easy to get used to. It's great for those who hit between 97 and 104 miles per hour. Depending on your needs, there is also a Max LS driver with an extra stiff flex.
Configuration
The Epic Max LS Driver features a 10.5 degrees configuration, which Callaway used to target a wide range of golfers. This type of configuration means you get a higher loft, which provides a good balance with forgiveness and distance, something most golfers are looking for. You won't lose distance when you strike, but it still manages to be forgiving.
The Max LS Driver is also ideal for those who want to hit higher lofts when golfing, taking your ball high up in the air. But since it's very flexible, it also allows you to hit lower spins without feeling uncomfortable easily. It is ideal for beginners and pro golfers.
Material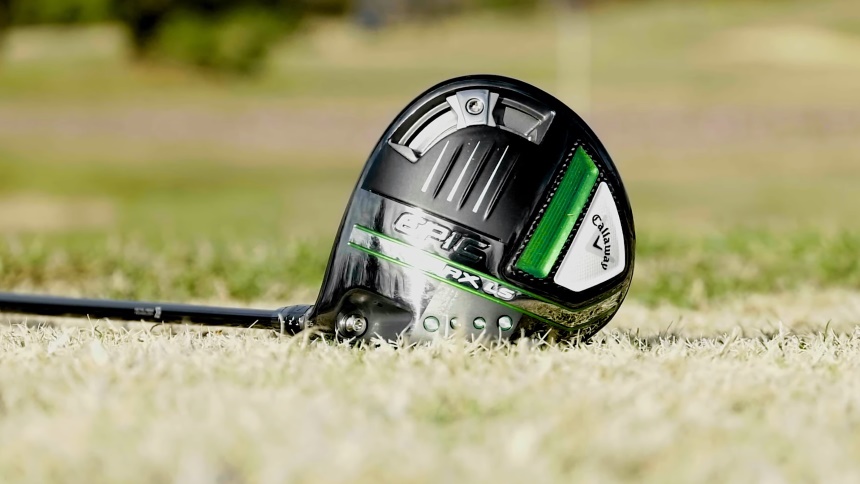 Callaway impresses golfers even further with the high-quality construction offered by the Epic Max LS. It is made with titanium which makes it lightweight and provides even weight distribution. The shaft, on the other hand, is constructed with graphite.
You will see the Triaxal carbon on the crown and toe, which covers most of this area. This material makes it even more lightweight, shaving off about 13 grams compared to titanium. This saved weight was redistributed around the driver to give you more forgiveness.
Because of the material and construction, the Epic Max LS provides a deep center of gravity and better MOI, improving your downrange dispersion.
Sound and Feel
The Callaway Epic Max LS driver provides a good synergy between its sound and feedback. The sound is more like a firm crack, with more volume. Although it's not a loud and distracting sound, it is evident and a bit forceful, making you think you swung with more force than you probably did.
Based on the aggressive sound, you can deduce that the Epix Max LS feels very solid in your hands. The driver is made with cutting-edge Jailbreak technology, making it more rigid. Combined with the stiff flex, the energy from your swing is directed to the ball, offering you impressive speed. This gives you a solid feel, and you might even feel the vibration of each swing on your hands. It enhances your golfing experience.
Playability/Trajectory
The Epic Max LS driver offers impressive playability that any golfer would benefit from. Regular ball flights swung with this driver in the neutral position would have a mid to low trajectory, moving consistently straight. It would be easy to get the ball to a high position in the air, except you don't swing properly, slow speed, or you don't hit the face right.
Due to its ample flexibility, the Max LS driver is pretty playable, allowing you to shape your shots easily. So to get the most out of this driver, you should always make good contact with the face.
Shaft Options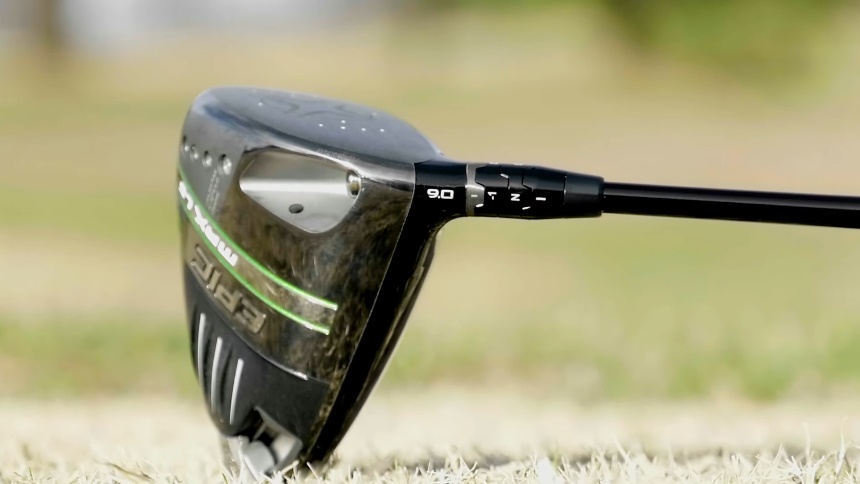 The Callaway Epic Max LS driver is well-liked among golfers because of its different shaft options. The company provides other custom shaft options, so you can easily choose whichever works for you. Although the main shaft and flex are stiff, there is also the option for extra stiffness. If you're not comfortable with the choices, you can learn how to reshaft your driver with our complete guide.
You can also choose between 9.0 and 10.5 for right or left-handed use regarding hand orientation and loft. As for the club length, it is either 45 inches or 45.75 inches. And there are multiple grip options, although it's best to go for the Callaway grip.
Performance
Golfers can expect the Epic Max LS Driver to perform as advertised, a low launching and spinning driver with neutral ball flight. The driver features a neutral stock flight bias, and with the adjustable perimeter weight, it becomes easier to adjust the center of gravity and change the shape of your shot. Since it comes with an integrated fade bias, you can easily shift the weight to the toe.
The driver is undoubtedly a low one but does not require a lot of swing speed to get the ball into the air. Instead, the low launch and spin are easy to get the hang of and might just be what you need for your game. Those looking for a low/low driver would see this as a good fit. If you're interested in drivers with excellent performance like this one, read our article on the best Ping drivers.
Durability and Warranty
The Max LS driver is highly durable with impressive construction, so you can enjoy using it for a long time. It is designed for maximum strength, working perfectly in bad conditions. The durable construction also makes it ideal for heavy use. As long as you keep it maintained, you won't have to replace your driver for a long time.
Callaway provides 2-year warranty coverage for the Max LS driver, so you can quickly get it fixed or replaced if there are any damages or defects on the driver for the first two years. It's advisable to read the conditions in the warranty document to know the kind of defects that are covered.
Price Tag
Although the Epic Max LS driver is pretty impressive, it is also quite expensive. The driver is at the costlier end of the price range, going over $500, although the exact price depends on where you purchase it. Mainly, drivers cost between $250 and $600, and so you can only pay for this driver if it matches your budget.
Key Features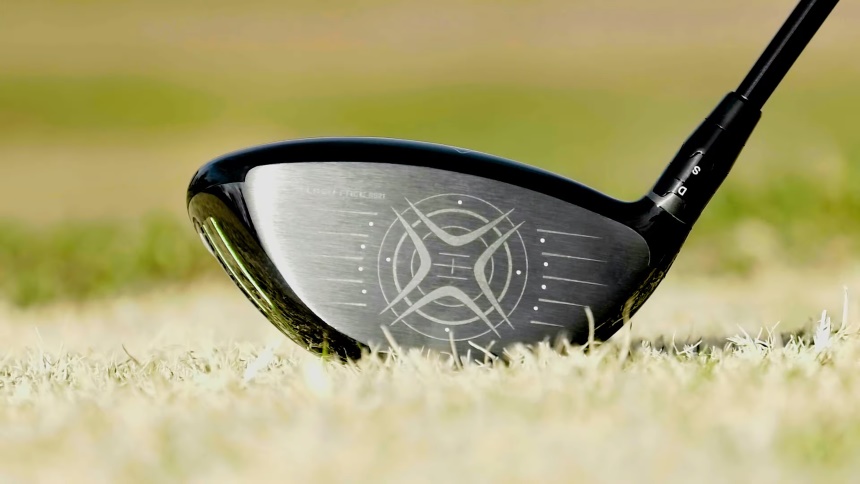 The Callaway Epic Max LS Driver features their latest Jailbreak Speed Frame, designed with artificial intelligence. Because of this design, the driver would enhance stability horizontally and torsional. It also promotes the ball speed increase across the face. The flash face is also designed with AI to optimize fast speeds across an expansive area.
The head and face geometry is also enhanced, and with the titanium construction, you get the maximum speed, forgiveness, and robustness. It also has a built-in fade bias with impressive fade bias potential. To make the most of it, you can follow our guide on how to hit a fade with a driver.
Aside from being the most fade-capable driver in the Epic series, the Max LS also features an adjustable perimeter weighting, giving you many yards of shot shape. This feature is combined with the super-high MOI, which gives you a lower spin for mid to low handicappers.
| | |
| --- | --- |
| PROS | CONS |
| Forgiving driver with low spin. | Very expensive like other Epic drivers. |
| Ideal for a wide range of golfers. | Sub-optimal shaft sometimes causes poor results. |
| Best for hookers because of the fade bias potential. | |
| Neutral and consistent ball flight. | |
| Mis-hit is still gentle. | |
Alternative Models to Callaway Epic Max LS
If you're interested in other models like the Epic Max LS, here are similar alternatives.
Callaway Epic Max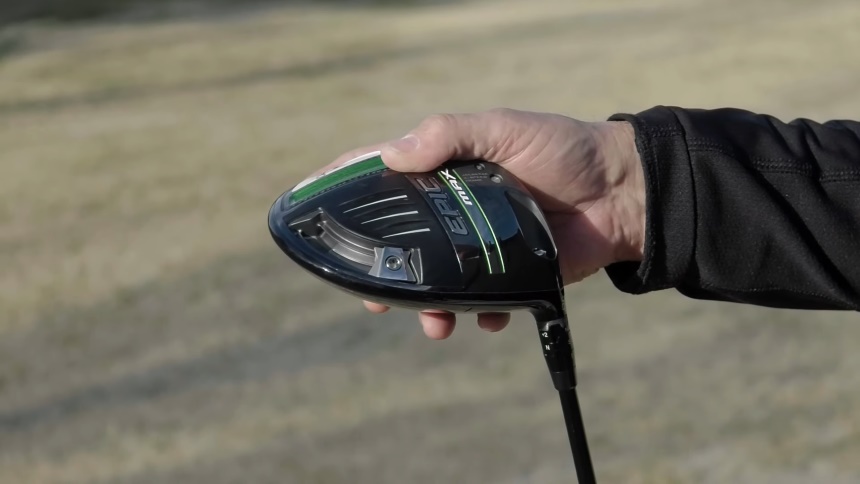 The Epic Max Trusted Source Callaway Epic MAX Drivers | Golf Drivers | Specs & Reviews In this article you'll find more information about this model. eu.callawaygolf.com is pretty similar to the Max LS, so it's a great alternative. It comes with even more adjustable weighting and impressive swings. It is quiet at impact, with amplified feedback. The driver also provides maximum forgiveness.
Ping G425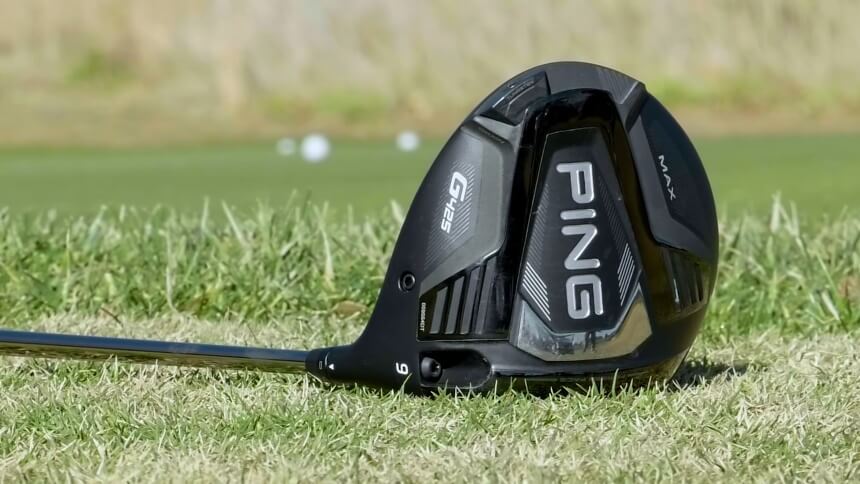 The Ping G425 features an adjustable hosel and forged face with internal Dragonfly framing. You can purchase it in the 9, 10.5, and 12-degree loft versions. It is also a bit longer and very forgiving, ideal for the same golfers who would like the Epic Max LS.
FAQ
1. What is the difference between Callaway Epic Max and Max LS?
The main difference between the Epic Max and Max LS is that the latter launches lower and has a lower peak height than the former. The Max also offers more forgiveness, ideal for the higher handicap golfer.
2. What does LS stand for in Callaway Epic Max LS?
LS in Callaway means low spin, providing lower spin rates than others in the Epic series.
3. Is the Epic Max LS fade bias?
Yes. The Epic Max LS offers impressive fade bias potential for golfers who want to learn how to fade with their driver. It is the most capable in the Epic series for fade bias.
4. How to set up a Callaway Epic Max LS driver?
You can set up your Callaway Epic Max LS by using the lower cog on the hosel, and this would decrease or increase the standard loft by 1 – 2 degrees.
Conclusion
The Epic Max LS Driver is one driver that would help you become a better player, as long as you don't want to reduce the spin as much as possible. Callaway did a brilliant job with this driver, expertly applying modern technology to increase your ball speeds.
Those looking for top-notch sub-zero models with impressive mis-hit forgiveness will be pleased with this one. From our Epic Max LS driver review, you see that it's also a bit expensive, but the price might just be worth it.
References
1.
5 factors to help you find the perfect driver shaft for your swing
Struggling to find the right driver shaft for your swing? Here are 5 important things to consider during your exploration process.
2.
Callaway Epic MAX Drivers | Golf Drivers | Specs & Reviews
In this article you'll find more information about this model.