The Cobra brand impressed golfers once again with the release of the Radspeed line in 2021, with three impressive drivers to choose from. The Radspeed XB, which is Xtreme Back, is what we will be reviewing in this guide.
The Radspeed XB Driver is designed for maximum forgiveness and control, with an impressive design and cutting-edge construction to meet specific golfing needs. With its new technology, it stands out from other drivers and has quickly increased popularity among golfers.
Continue reading our Cobra Radspeed XB Driver review to know more.
Specifications
Overall Material
Titanium
Cobra Radspeed XB Driver Review
The Cobra Radspeed XB Driver is impressive for any golfer looking for stability, forgiveness, and control. It is designed with back-biased radial weighting technology and a CNC milled infinity face to optimize speed, direction, and the zone of the maximum ball speed. Let's take a closer look at the specific features.
Overall Performance and Functions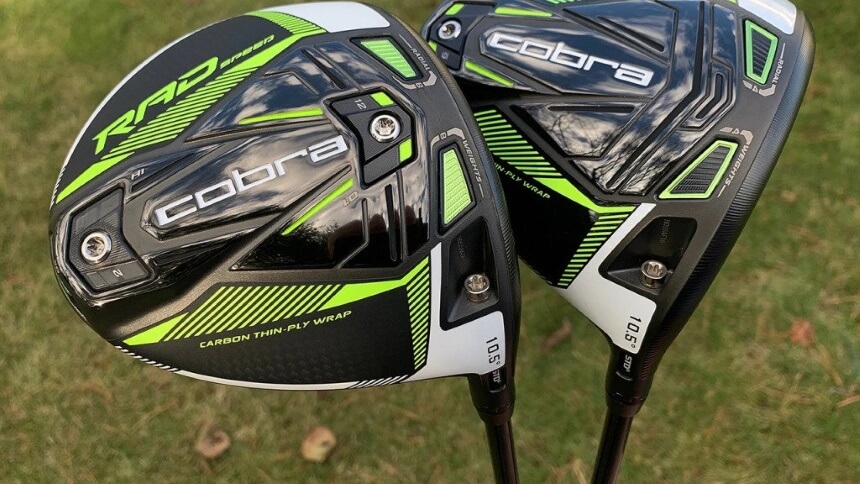 Overall, the Radspeed Xtreme Back driver offers incredible performance and top features. It is made with a new carbon fiber material and adopts a unique design that makes it lighter and optimizes weight distribution. It also has an oversized head shape, while its back-biased technology provides a very long ball flight.
The XB Driver is ideal for both pros and beginners, especially the latter since it is designed for forgiveness with each strike. With this driver and some beginner tips Trusted Source A Beginner's Golf Guide: What every new golfer should know when picking up the game | Instruction | GolfDigest.com There's never been a better time to take up golf. Here's some essential advice to help you get started. www.golfdigest.com , you can quickly get started. The driver provides something new and different that separates it from traditional player irons, and that's its attractive design.
Its rounded triangle shape contributes to the long shape, and the crown has a lot going on. Although its new design might be distracting for players, it's easy to get the hang of this beginner-friendly driver.
Hand Orientation
The Cobra Radspeed XB Driver is designed with right-hand orientation, ideal for those who are right-handed. If you prefer one specially made for lefties, read our article on the best left-handed drivers.
The XB Driver also has a version with left-hand orientation, although a bit harder to find than the right-hand model. Golfers can easily purchase the one that meets their needs, including those who are ambidextrous.
Flex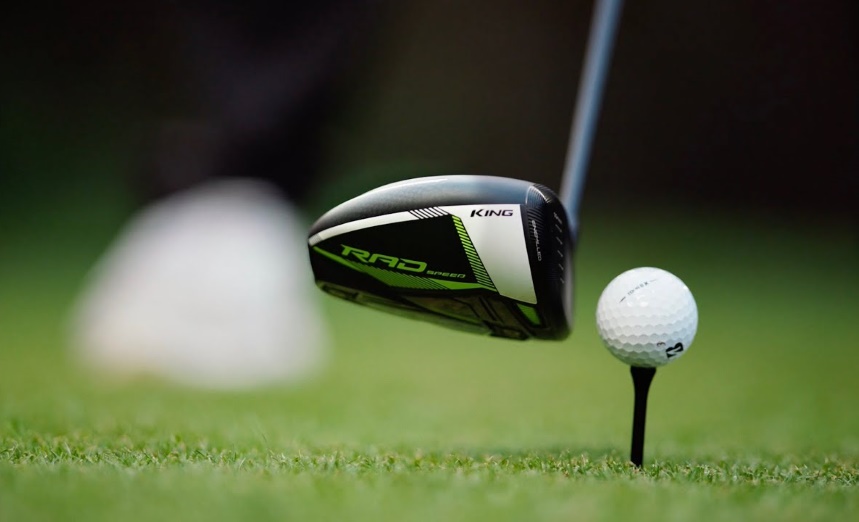 With the XB Driver, golfers can benefit from its shift flex, which is especially ideal for those with a slower swing speed. Unlike other types, the shift flex provides an extra flex on the driver, which increases accuracy and control.
The shift flex also causes it to flex more when golfing, contributing to its forgiving nature. Although this type of flex is ideal for beginners trying to find their footing, it is also widely desired by pro golfers since it makes it easy to control their swing.
The Radspeed XB Driver's shift flex also helps maximize range while improving your golfing game. It's excellent for those swinging between 85 and 90 miles per hour. If you fall within this range, you can consider this driver, although you should also consider other factors when choosing your flex Trusted Source Here's the shaft flex you should play based on your swing speed Ever wonder what flex shaft you should play? Thanks to some data from True Spec Golf, you can find out quite easily based on your clubhead speed. golf.com .
Configuration
Cobra designed the Radspeed XB Driver with a 10.5 configuration, which will give you a higher loft. This is usually the best choice for many golfers, as it balances distance with forgiveness. In other words, it provides enough loft to be forgiving but not too much that golfers end up losing distance.
Golfers who have trouble getting the driver high up into the air will benefit from the XB Driver, as it contributes to setting it higher while you golf. It is also more forgiving than other drivers. Just because the configuration allows for high hitting doesn't mean you can't hit the loft lower.
The XB Driver has a flexible configuration and shaft, making it ideal for pro and beginner golfers. You can also learn to reshaft the driver if you want it more customized.
Material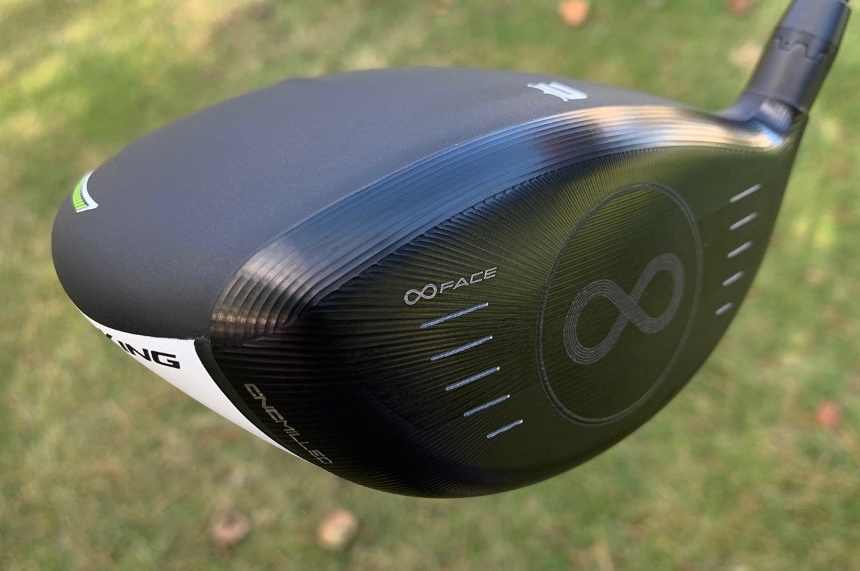 This impressive driver is made with titanium, which provides maximum durability. The titanium construction is well-known for its lightweight design, which increases the distance and accuracy for all players. The weight is also evenly distributed along with the titanium driver, preventing discomfort. As for the shaft, it is made with graphite.
It also features a thin-ply carbon wrap crown system with its latest carbon fiber material. This material is 30% thinner than usual, which provides 6 grams of discretionary weight that can optimize performance as they are repositioned.
As for the T-Bar Chassis is 7 grams lighter, providing even more discretionary weight to place more mass within the frame. This leads to a lower spin and higher ball speed.
Performance
In terms of performance, the Radspeed XB offers some of the best feels and performance that you would expect. Unlike other drivers that might be excessively weighted and feel awkward, this driver is more standard and easy to get used to, with a lot of forgiveness.
The XB Driver provides consistency in the ball distance and speed. It makes it easier to get into a rhythm after a few tries and hit higher shots, with a smash factor set averagely at 1.4s. Golfers can also expect top-notch accuracy with the driver, as it is designed as a mid-spin driver.
It prevents your drives from curving too much while taking shots, giving you solid shots instead. So, they always end up being better than you'd expect. If you'd prefer drivers from industry leaders, check out our article on the best Ping drivers.
Sound and Feel
As the Cobra Radspeed XB Driver has a pretty bold appearance, it's not surprising that it also offers the same in its sound and feel. It doesn't sound quiet when you take a shot, but it's not one of the loudest drivers either. Instead, every impact gives you a mid-pitch sound that is slightly loud. The above-average volume is best described as staccato. You might be surprised to see that every pure strike you hit sounds very similar to mishits.
There's also very little feedback at impact, which is expected since the driver provides a lot of forgiveness. You can barely feel the feedback when you hit the ball, except you do so on the outer edges of the face.
Durability and Warranty
Since the Radspeed XB Driver is made with titanium and features a lot of discretionary weight, you can expect durability and long-lasting use. You won't have to replace your driver for a long time if you keep it maintained. Cobra also designed the driver to maintain its high performance regardless of the heavy use. If you're more concerned with durability, check out these Titleist drivers instead.
Cobra provides a limited 2-year warranty for this driver, which covers you from any damage or defects within the first two years of purchase. It's essential to check the warranty information first, as not all types of damage are covered.
Price Tag
The Cobra Radspeed XB driver provides a decent price range with more value for its money. The price tag can go between $320 and $450 depending on where you purchase it and if there are any promotions available. Your budget for a new driver should be between $250 and $600, so this model fits right in the middle.
Key Features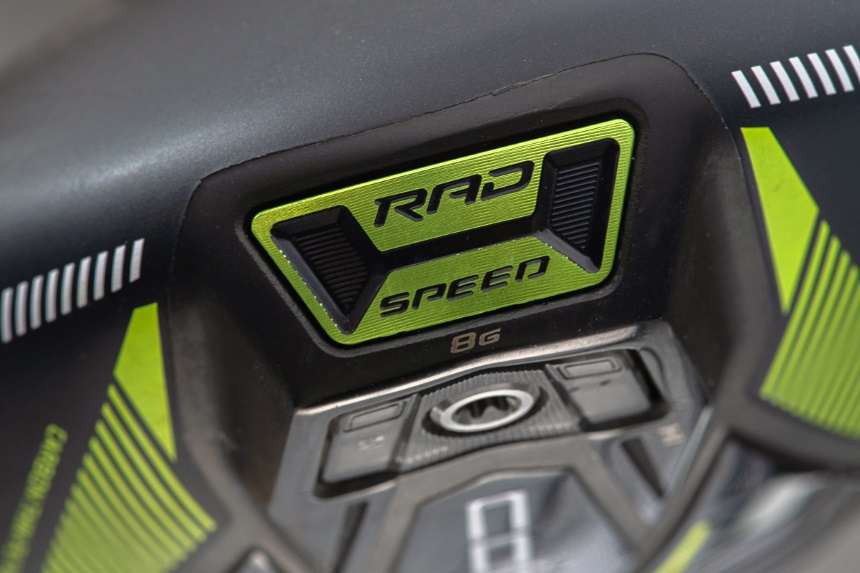 Cobra makes the Radspeed XB stand out with the radial weighting feature, which increases the distance between the front and back weights. This provides a brilliant combination of a low spin and quicker ball speed while giving you a forgiving driver.
It is also designed with a CNC Milled Infinity Face, which expands the milled area by about 95%, thus enhancing the zone of maximum ball speed. There is up to 20g on the back, with 6g of interchangeable weight and 14g of fixed weight, to give you a forgiving design. It is also highly durable and easy to get used to.
The manufacturers also provide the Cobra Connect software Trusted Source Cobra Connect Cobra Golf is a leading golf club and golf equipment manufacturer, committed to providing superior-quality, high-performance products for avid golfers of all abilities. www.cobragolf.com compatible with the XB driver. The AI platform helps you improve your shots and make better decisions.
It is designed with an oversized shape and back-biased radial weighting to give you a very long and forgiving ball flight balanced with low spin.
| | |
| --- | --- |
| PROS | CONS |
| Ideal for beginners and pro golfers. | The sound and feel are opposites. |
| Provides accurate and concise shots. | The look is a little bit too aggressive. |
| Light feel and low sound at impact. | Some golfers think the name is too 90s. |
| Highly forgiving with maximum ball speed. | |
| Unique and durable construction. | |
Conclusion
From our Cobra Radspeed XB Driver review, you can see that this is a pretty impressive, all-purpose driver which provides more value for its money when compared to other competitors. This driver offers top-end performance and feels, with different features and new technology. If you're looking for a top-quality driver that matches your golfing experience, the XB Driver is worth consideration.
References
1.
A Beginner
There's never been a better time to take up golf. Here's some essential advice to help you get started.
2.
Here
Ever wonder what flex shaft you should play? Thanks to some data from True Spec Golf, you can find out quite easily based on your clubhead speed.
3.
Cobra Connect
Cobra Golf is a leading golf club and golf equipment manufacturer, committed to providing superior-quality, high-performance products for avid golfers of all abilities.